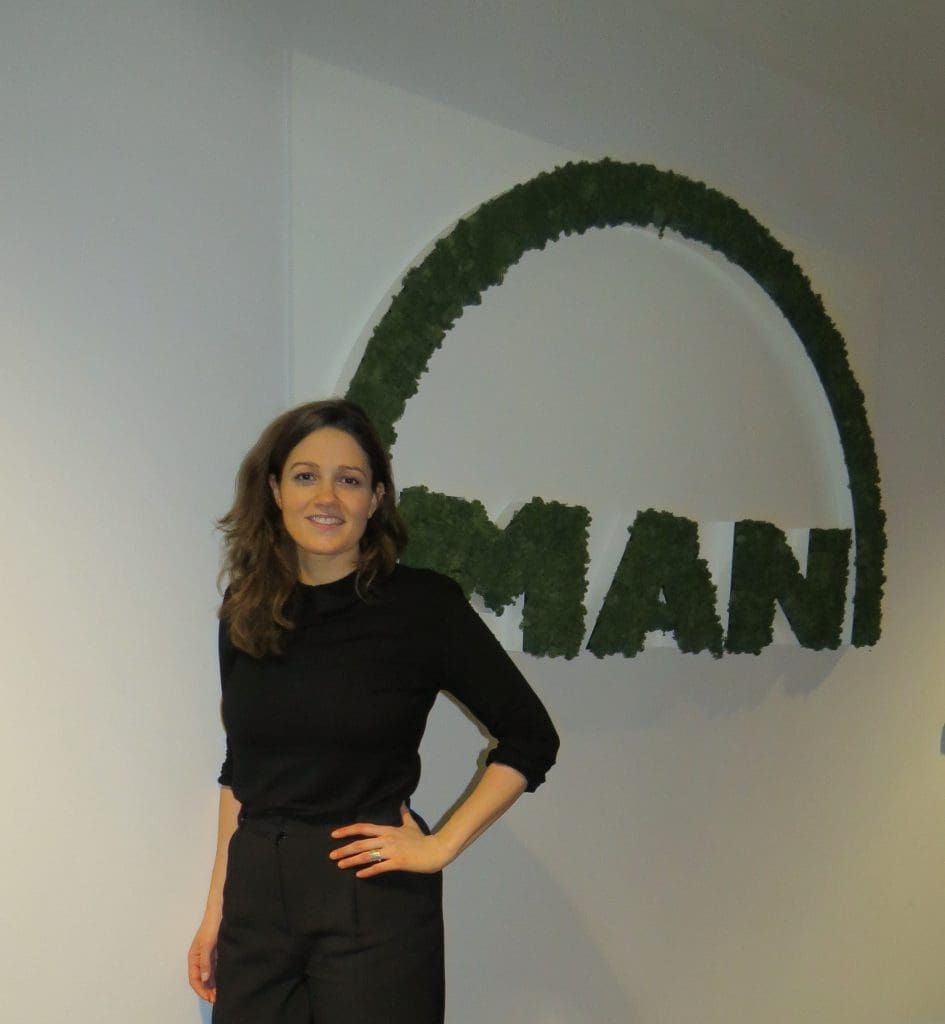 Today Ms Roevekamp is Copenhagen-based head of retrofit project execution at MAN ES, at the heart of the firm's contribution to the decarbonisation drive as ship operators seek to transform their fleets by installing more efficient and environmentally friendly systems.
She took the same level of care in choosing an appropriate educational pathway as she does in ensuring together with her team that projects are carried out successfully. The whole question of retrofitting is much more than a mere mechanical procedure: it depends on a strategic grasp of clients' needs and ensuring the human and technical resources are in place.
When Ms Roevekamp was comparing offerings in master's management degrees, "I was motivated to find a programme which could help me develop professionally and give me an academic background for further growth. Back then, I was working in the procurement department of MAN. In the supply chain, you are facing the immediate consequence of how the market is developing and I wanted to understand the dynamics behind why, for example, we were facing an increased request for supporting pricing of retrofit projects.
She recalled: "The Blue MBA was recommended to me, by our human resources department, because it combines business studies with content relevant for MAN and the industry. It allowed to me to continue working full-time, but added a motivating week of classes every month and a half which were rounded off with study papers, in which I could delve into various topics for MAN.
"I never doubted my choice of the Blue MBA, even though for two years a considerable amount of one's private life is spent on self-study. Through the MBA I got the chance to look deeper into areas with which I was not familiar, and without which I would not necessarily have had a chance to do so. It helped me to take on new tasks in strategic procurement and it enabled me to get involved in a different way in discussion with other departments, such as our retrofit sales team and into the possibilities for retrofit projects."
Along the way, "I enjoyed great trust and support from MAN, especially the management who helped me on this journey. In December 2022 I had the chance to take on a new role at MAN, which I am convinced was supported by having benefitted from the experience of this MBA and developing on a professional, but also on a personal level."
She heads "a team of 18 great people who are responsible for the project execution within the MAN retrofit department. The team's tasks vary from the overall commercial and technical project management to warranty management, document handling and site commissioning. We are responsible for gas conversion projects, but also for the production and delivery of our MAN LNG Pump (PVU), which is needed in the LNG fuel gas supply system."
At the same time, she is working with the team and management on the medium and long-term strategy for the department. "Considering the increased demand for retrofit, we will need to find a way to grow the team in an efficient way."
Retrofit demand growth is strongly rooted in the need for cleaner solutions for marine energy. "Our solutions not only help to optimise reliability, efficiency, and performance, lower maintenance costs and add operational flexibility, but also importantly, enable industry players to comply with increasing environmental regulation."
Has the energy solutions sector globally sufficient resources (access to equipment and technology) and sufficient engineers to meet demand?
"At MAN Energy Solutions we do not lack the creativity and expertise to develop solutions which meet the demand of the market for decarbonisation. We a have a diverse and skilled team worldwide, from engineers to technicians and project managers for implementing these." Even so, within the supply chain MAN ES, like so many others, faces challenges. "On the one hand, qualified people are scarce and there is competition for them between employers. As our product portfolio is unique and our engine applications are under constant development, it takes a significant time to fully take advantage of the individual. Our task is to create an environment where we retain our employees and have them thriving in our fast-paced operations. Due to the speed of change in fuel systems and IT technology, we need to make sure that we retain a continuous focus on people development. I do not foresee this issue being resolved in the immediate future. It will be the task of MAN ES to find a way to stand out against the competition.
"On the other hand, when we look at the materials for our products, conditions are tremendously challenging. Missing components and cost increases hit our suppliers, ourselves directly, and thus our customers. Though there are improvements in relation to shortage of materials, we have to see how other factors like production costs develop. Until we can rely on sustainable improvements, we must focus on transparent collaboration with our partners along the supply chain. Planning and commitment will be the key to keeping up.
"I cannot see the scenario as differing for most of the energy sector, in wanting to incentivise the retention of key knowledge and resources, while carrying the burden of increased costs through the supply chain, finding the spare capacity to grow and offering sufficient energy solutions to customers across the globe."
What is the future for retrofitting, and which categories of ocean-going ships will call for the most attention to this aspect of performance?
"We classify as a retrofit a big conversion with significant application efforts, such as converting an engine to be able to run on dual fuel. On the two-stroke applications which are younger than 10 years, we see a big potential. Some 4,600 electronic engines are capable of being retrofitted to operate on a second fuel such as LNG, ethanol, LPG, methanol, or ammonia – of which around 2,500 are commercially viable to retrofit in comparison to investing in newbuilds.
"So far, we (MAN) have converted 18 vessels, with more to come this year. MAN has hundreds of vessels 'in the pipeline' for the coming years as potential candidates."
"For the market in engine conversions, I foresee the container vessels as strong possibilities for such projects, as the consumer pressure for greener supply chains in that segment will create a big incentive for lower emissions. The container fleet accumulated wealth in the 2020-2022 market boom which one would think could finance the projects. The boom also resulted in additional newbuilds, which are delivered now and the number of which looks to be a risk of contributing to vessel oversupply. If that oversupply leads to lower shipping markets the business case to take vessels out of the market temporarily for conversion becomes more attractive as the opportunity cost falls."
Leading up to her current role, Ms Roevekamp was Denmark team leader for MAN ES two-stroke procurement in engine build-on, electronics and retrofit projects; and earlier was the firm's Denmark project manager for after-sales purchasing and led cross-functional project teams in Copenhagen, Saint-Nazaire, and Stockport.
From August 2014 to May 2017, she worked in Augsburg for MAN Diesel & Turbo SE as the Germany executive board assistant for purchasing and was project leader of plans to connect the purchasing offices in China better with German headquarters.